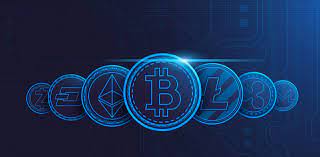 How To Recover Crypto Sent To Wrong Address
Crypto is fast becoming an everyday way of transacting for many people. Mistakes, like sending to the wrong address or blockchain network, can happen sometimes. Since it is almost impossible to memorize crypto wallet addresses due to the lengthy codes and alphabets. One can only copy and paste or use QR codes provided by their crypto exchange. So typos can happen. 
Also, choosing the wrong tokens when sending can happen as well. Well, you don't have to panic just yet if that is your current situation. This article contains an easy guide on how to recover crypto sent to wrong address.
Is it possible to recover crypto sent to the wrong address?
Yes. If you sent with the wrong network, your best bet at getting your crypto back is to use another wallet that allows the token you sent. And for wallet address errors, contacting your wallet provider for assistance can go a long way in helping. But that does not end there.
How To Recover Crypto Sent To Wrong Address
The commonest mistakes about sending crypto to the wrong address are when it involves Binace smart chain, ethereum, ethereum classic, and polygon. These four use almost the same address format, so mistakes are possible here. 
Most mix-ups happen when someone is using a single network-based wallet like Metamask, which only accepts the ETH network, and buys, for example, a bep20 token from Binance or any other exchange. Sending to the wrong wallet happened here.
Case 1
If you bought a bep20 token and used an ethereum wallet like Metamask that is for erc20 tokens for your wallet address. Here is the issue: You will find out that the token didn't show up in your Metamask wallet. 
What you should do is use a blockchain explorer to be sure your token went through the blockchain. If so, you have yet to receive it, probably because of your network. Blockchain explorers to use include Ethereum Classic (etcblockexplorer.com), Binance Smart Chain (bscscan.com), Polygon (plygonscan.com), and Etherium (ethereumscan.io).
If you have confirmed that it went through, importing your private key to a wallet that allows both your private key and the network is next. Trust Wallet is a good example. Having successfully imported your Metamask wallet to the wallet, go over to the add custom token option and put the bep20 token. Choose Smart Chain and paste the contract. Hence, the token will be displayed on your wallet balance.
Case 2
In another case, if you bought a token like ETC from an exchange platform and sent it to your Trust wallet and you didn't activate the network before sending. Here is what to do:
Go over to the Add Custom Token page and look for the smart contract of the ETC token. You get the exact one using coinmarketcap. Then, paste the contract on the add custom token option and choose Ethereum Classic(ETC) as the network. 
That should work for this case. Inasmuch as you are using a multi-chain-supported wallet like Trust Wallet, you have nothing to worry about.
Lastly, if you sent the crypto to a custodian wallet, your best bet at getting it back is to contact your wallet or exchange customer support and file a complaint with good evidence. Custodian wallets don't give out private keys, so there is no way to do it.
Wrapping Up
Above all, if you are using a wallet or exchange platform that has good customer support, they can guide you on the steps to take to solve all these issues. Always be careful when running crypto transactions by using the right wallet and selecting the right network to avoid any issues. If you found this article on how to recover crypto sent to wrong address helpful, you will find this article on how to get your crypto back from scammers helpful. Do visit again.