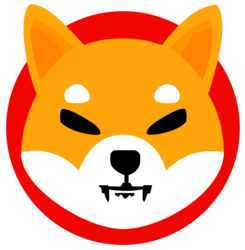 Shiba Inu is one of the fastest rising coin in the cryptocurrency market. Nowadays, the cryptocurrency world is being driven by memes, shitcoins and non-functional tokens, created on several different networks and blockchains, which serve no purpose at all other than tricking users into trading those assets to create market fluctuations that are backed by no specific reason at all and are all artificially made. This mess must come to an end, and cryptoandreviews.com is here to do that.
On this article, we will review Shiba Inu token by listing the pros and cons.
If you missed the surge of coins like Bitcoin, Ethereum, Dogecoin and Cardano, you shouldn't miss any other.
Please note; This is not an Affiliate Link related article, neither is it a Promotional Article.
About Shiba Inu
What is Shiba Inu?
SHIB is the "DOGECOIN KILLER" according to the information written on their website. The coin is listed on their own ShibaSwap, a DEX. Shiba Inu coin was created anonymously in August 2020 under the pseudonym "Ryoshi."
Ryoshi says about himself that he is a nobody and not important and that the efforts to unmask his identity, even if successful, would be underwhelming.
This meme coin quickly gained speed and value as a community of investors was drawn in by the cute charm of the coin paired with headlines and tweets from personalities like Elon Musk and Vitalik Buterin. Vitalik Buterin was long believed to be the originator of Shiba Inu, but denied such rumors on the Lex Fridman podcast on June 5, 2021.
Shiba Inu Supply
There are 549,063.28B SHIB in supply.
Who Are the Founders of SHIBA INU?
On their WoofPaper, there are three reasons why their team created SHIB:
We started from zero, with zero.
The brilliant minds behind Shib had never collaborated before.
We love Shiba Inu Dogs.
The anonymous creator of the Shiba Inu coin who is "Ryoshi", is known to be a mystery founder of the dog-themed cryptocurrency, much like the founder of Bitcoin, Satoshi Nakamoto.
Pros and Cons of Is Shiba Inu
Pros of Shiba Inu
They are fully decentralized
Project whitepaper available
Contract on Ethereum
A lot of investors are 'flocking' to invest
It is listed on coinmarketcap
Good navigational website
Cons of Shiba Inu
The coin is still under research and developments
Multiple issues with its synchronizations between ledgers
No github profile
No reddit account
No bitcointalk thread
No record of tradingview data
Not listed on some exchanges
Shiba Inu's Vision
According to the information on their whitepaper, Shiba Inu aims to be the Ethereum-based counterpart to Dogecoin's Srypt-based mining algorithm. Shiba Inu and the SHIB token are part of a swarm of dog-themed cryptocurrencies, including Baby Dogecoin (BabyDoge), Dogecoin (DOGE), JINDO INU (JIND), Alaska Inu (LAS) and Alaskan Malamute Token (LASM).
These lesser-valued tokens have attracted investors who missed the Dogecoin pump from 0.0002 to nearly 0.75 USD.
What is Shiba Inu used for?
Shiba Inu is one type of cryptocurrency, or digital currency, that is available only online and it's a digital token for decentralized memes.
Is Shiba Inu Legit or Scam?
According to research and reviews, Shiba Inu is not a scam coin. Apart from being listed on top cryptocurrency exchanges and wallets, they have developed a problem solver. Although there are a lot of shit coins out there pretending to be like Shiba Inu, rendering same services or mimicking the roadmap of the token. Some also have gone ahead to direct users to fake social media channels, which has led to the Shiba Inu team sending out warnings to all cryptocurrency users especially those interested on their platform and token to be careful.
The Shiba Inu Team: "A fake Shiba Telegram group is being shared across all social media. The scammers impersonate official accounts and create fake users. These scammers reply to general posts."
Other than that obvious reasons, the token is very safe and legitimate for users and investors. So far, it ranks as one of the first 100 safe cryptocurrencies in the world.
Is Shiba Inu a Good Crypto?
Shiba Inu was the most popular crypto in 2021, with 43 million more views than Bitcoin. We can say that Shiba Inu 'barked' the most in 2021, becoming the alpha among the dog theme cryptos.
Is Shiba Inu Safe?
Yes, Shiba Inu is safe.
Can Shiba Inu coin reach $1?
For a token that is very volatile in the market and ranked on first 100 spot on coinmarketcap, it is faced by the cryptocurrency market tussle hence that turns out to be the main gain target for the coin. Being able to maintain that momentum means, the coin is progressive and so is the price. Read about the Price Prediction of Shiba Inu.
Make personal research on the coin, visit coin's official website.
Follow our blog to learn about coin legitimacy. You can share your thoughts and experiences about Shiba Inu on the comment section below. Don't forget to rate and leave a review.