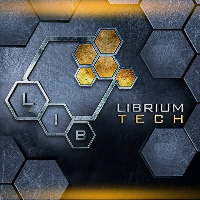 Librium comes as a result of never-before-seen tokenomics structure paired with mining rewards and multiple reward structures which indefinitely increases the value of the token as miners. These digital reward structures are equipped to grow passive income rewards for their holders.
Librium Tech is one of the fastest rising coin in the cryptocurrency market and has been on surge lately.
For those that lost out when Bitcoin, Ethereum, Dogecoin all had a quick run up, will want to learn more about the token and study the reviews. On this article, we will review Librium Tech token by listing the pros and cons.
Please note; This is not an Affiliate Link related article, neither is it a Promotional Article.
About Librium Tech
What is Librium Tech?
Librium Tech is a project that provides cryptocurrency mining rewards to holders and provides additional revenue streams from staking and crypto liquidity pool rewards.
What is Librium Tech token?
It is a token that provides multiple streams of passive income through perpetual crypto mining investments. According to the information on their site, they say:
"The team has created a never-before-seen tokenomic structure paired with mining rewards. This approach indefinitely increases the value of Librium token as additional miners are added to grow passive income rewards for all holders". 
Holders are promised a steady flow of passive income when they hold their tokens.
They also said:
Our Librium mine will always be running 24/7, and maintained by our dedicated, experienced, and seasoned Librium mine team. The mine team is composed of electricians, professional BTC and ETH miners, and cryptocurrency analysts."
This is a guarantee from them for all users to expect a constant profitable mining.
Librium Tech Supply
There is no data about the supply. However, there are a total of $119,069 volume of Librium Tech token.
Pros and Cons of Librium Tech
Pros of Librium Tech
They are fully decentralized
A lot of investors are 'flocking' to invest
It is listed on coinmarketcap
Cons of Librium Tech
The coin is still under research and developments
Multiple issues with its synchronizations between ledgers
Unavailability of project whitepaper
Not listed on exchanges
No Github profile
They have no reddit acount
No Bitcointalk thread created
No traceable features on tradingview
Is Librium Tech Legit or Scam?
According to research and reviews, Librium Tech have a very weak profile though it has been listed on top cryptocurrency wallets.
Make personal research on the coin, visit coin's official website.
Follow our blog to learn about coin legitimacy. You can share your thoughts and experiences about Librium Tech on the comment section below. Don't forget to rate and leave a review.