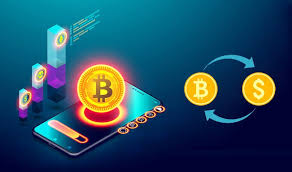 When it comes to knowing the top crypto exchanges based on volume, trade volumes and the amount of liquidity are often used in determining and rating crypto exchanges. Volume might not always be the sum total of the trades recorded by an exchange; more often, the number of trades is used when evaluating. This is so because issues of volume inflation and using large sums of money to trade so as to deceive people into buying the thought that trade volume is high are very common in the exchange sphere. 
Aside from trade volume, proof of reserve (POFs), customer reviews, and trust reviews can help reveal the current state of an exchange platform and whether it is doing well or not. These are used to determine the top crypto exchanges based on volume.
In this article, we will be looking at the top crypto exchanges based on volume.
5 Top Crypto Exchanges Based on Volume
1. Binance
Binance is currently the world's biggest crypto exchange. Coinmarketcap evaluated Binance's trading volume as being up to an average of $6.5 billion on a daily basis. 
When it comes to transparency and trust, Binance is reassuring. Its POF system is consistently increasing, now at 24 and up to $65 billion in total verifiable liquidity. Fund security seems paramount to the platform, and transparency is very effective. It accepts over 300 cryptocurrencies.
2. Coinbase
Coinbase is a leading crypto exchange platform with a high reputation for its quality service and high customer base. Its current daily trading volume is estimated to be an average of over $927 million. 
With over 200 different cryptos that can be traded on the platform and strong security measures to protect user funds. Coinbase also prioritizes transparency and trust.
3. Kraken
Kraken is one of the biggest crypto exchange platforms due to its trading benefits and valuable offers. Since 2022, when it started conducting POF audits, it has maintained an average daily volume of up to $493 billion. 
Kraken uses the Markle tree structure to perform its POF audits and ensures that every user can verify that their account was included in the audit. This is due to their level of transparency and commitment to quality service, as well as proving their financial capabilities. Kraken currently allows over 200 cryptocurrencies.
4. Kucoin 
Kucoin is a very popular crypto exchange with a high reputation. Its current average trading volume is put at over $386 million, according to the recent audit conducted. 
To further express its commitment to security and transparency, Kucoin recently launched a POF site where users can evaluate their assets on their own. The platform accepts over 800 cryptos, making it the highest in terms of numeric tradeable cryptos.
5. Bybit
Bybit is currently the 5th top crypto exchanges based on volume. It boasts over $750 million in daily trade volume. also accepts over 400 cryptocurrencies. Bybit is committed to ensuring transparency in its POF audit and ensures that all customer trades are inclusive. 
Apart from being one of the largest exchanges by volume, it is also rated as one of the best based on trust reviews and transparency practices.
Bottom line
Trade volume is a very important factor in evaluating crypto exchange platforms. Though that doesn't in any way prove an exchange is the best. It only means the higher the average trading volume, the higher the volume of liquidity on the various exchanges. It actually helps to stabilize the fluctuations in the crypto market. 
We ranked our top crypto exchanges based on volume using this. However, good service and trust should also be considered. Issues of volume inflation happen all the time, so it's not completely okay to also assume these are the best exchanges. 
If you found this article on top crypto exchanges based on volume helpful, you will find this article on top crypto exchanges with P2P helpful. You should Visit again.