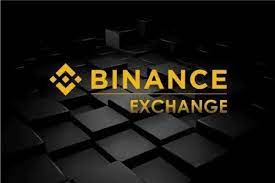 If you're interested in trading cryptocurrencies, you've likely come across Binance. Binance is a popular cryptocurrency exchange platform that allows users to buy, sell, and trade various digital assets. In this blog post, we will discuss Binance's features, trading fees, security measures, and how to use the platform to trade cryptocurrencies successfully.
Understanding the Binance Exchange Platform
Binance was founded in 2017 by Changpeng Zhao, a developer with experience in high-frequency trading systems. Since its launch, Binance has grown to become one of the largest cryptocurrency exchanges in the world, with over 100 cryptocurrencies available for trading.
Features of the Binance Exchange Platform
Binance offers several features to its users to help them trade cryptocurrencies effectively. Here are some of the most notable features of the platform:
Wide range of cryptocurrencies – Binance supports over 100 cryptocurrencies, including popular coins like Bitcoin, Ethereum, and Ripple, as well as lesser-known altcoins.
Low trading fees – Binance charges some of the lowest trading fees in the industry. Users can enjoy a 0.1% trading fee on both buy and sell orders.
Advanced trading tools – Binance offers a suite of advanced trading tools to help users trade effectively, including limit orders, stop-loss orders, and margin trading.
High liquidity – Binance has high liquidity for most of the cryptocurrencies it supports, meaning users can buy and sell their coins quickly and at fair prices.
Mobile app – Binance has a mobile app that allows users to trade on-the-go.
Trading Fees on Binance
Binance charges a flat 0.1% trading fee on all trades, which is lower than most other exchanges in the industry. Users who hold Binance's native cryptocurrency, Binance Coin (BNB), can receive additional discounts on their trading fees. The discount rate starts at 25% and reduces over time until it reaches 0% after four years.
Security Measures on Binance
Binance takes security very seriously and has implemented several measures to protect its users' assets. Here are some of the security measures Binance has in place:
Two-factor authentication – Binance requires users to enable two-factor authentication (2FA) when logging in and withdrawing funds.
Cold storage – Binance stores the majority of its users' funds in cold storage, which is offline and inaccessible to hackers.
Anti-phishing measures – Binance has implemented measures to protect its users from phishing attacks, including regular security audits and email alerts for suspicious activity.
Insurance Fund – Binance has an insurance fund to compensate users in the event of a security breach.
How to Use the Binance Exchange Platform
If you're new to cryptocurrency trading, using Binance may seem daunting at first. Here's a step-by-step guide to help you get started:
Sign up for an account – Go to Binance.com and create an account by providing your email and a strong password.
Verify your account – To start trading on Binance, you need to complete the KYC (Know Your Customer) verification process by providing some personal information and a government-issued ID.
Deposit funds – You can deposit funds into your Binance account using several methods, including bank transfer, credit/debit card, and cryptocurrencies.
Start trading – Once you have funds in your account, you can start trading cryptocurrencies on Binance by selecting the coin you want to trade and placing a buy or sell order.
Conclusion
Binance is a reliable and user-friendly cryptocurrency exchange platform that offers a wide range of features to help users trade cryptocurrencies effectively.